Service Area
Heating Oil Delivery Services in Southeastern Massachusetts and Rhode Island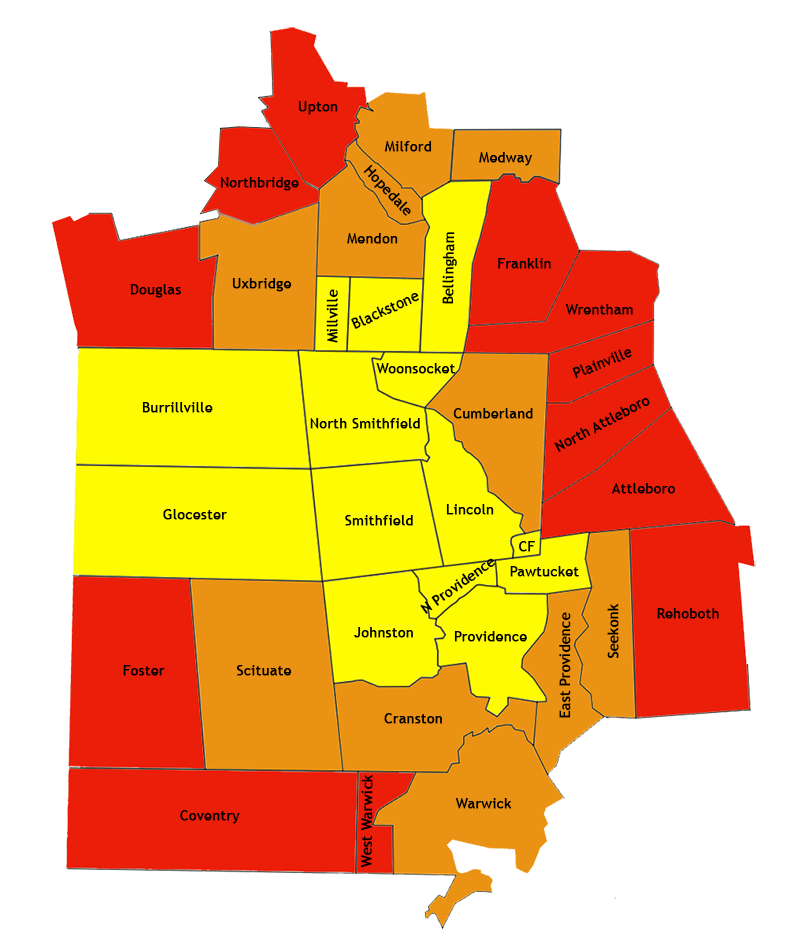 Affordable heating oil nearby!
If you live in Rhode Island or Southeastern Massachusetts and want to know if you can get heating oil delivered to your home at a great price with Discount Oil Brokers!
Have questions about Discount Oil Brokers? Contact us and our professionals will be happy to answer your questions.
Next-Day Delivery 
Bellingham, Blackstone, Burrillville, Central Falls, Chepachet, Glocester, Harrisville, Johnston, Lincoln, Manville, Mapleville, Millville, North Providence, North Smithfield, Pascoag, Pawtucket, Providence, Slatersville, Smithfield, Woonsocket 
1-2 Day Delivery 
Cranston, Cumberland, East Providence, Hopedale, Mendon, Milford, Scituate, Uxbridge 
1-3 Day Delivery 
(125-gallon minimum) 
Attleboro, Coventry, Douglas, East Greenwich, Foster, Franklin, North Attleboro, North Kingstown, Plainville, Seekonk, Upton, Warwick, West Warwick, Wrentham