How Do Furnaces And Boilers Work?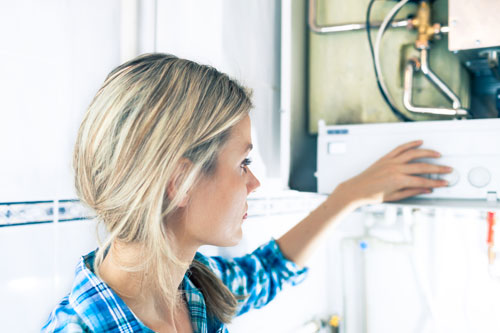 Most people refer to their home heating system as a furnace, but that's not necessarily the case: you could also have a boiler. Knowing the difference between these two appliances can come in handy when it comes to saving money on your energy bills or explaining a problem to a technician.
Furnace 101
A furnace is the heart of a "forced air" system; it burns heating oil (or some other type of fuel) to heat air, then pushes that warmed air through a system of ducts to heat spaces in your home. The heat enters each room through vents, or registers (if you have vents in your house, you have a furnace).
Getting more from your furnace
All forced air systems use air filters to remove particles and dust from the air in your home. The more you run the unit, the more frequently you will need to check the filter. On average, check your filter once a month during peak heating season, cleaning or replacing it as needed.
Boiler 101
There are two basic types of boiler: hot water and steam (both form part of a hydronic system). In hot water boiler, the boiler burns fuel to heat water, then pumps it through pipes and into your baseboards or radiators (if you have baseboard heating or radiators, you have a boiler). Eventually, the water returns to the unit to begin the cycle again.
A steam boiler operates more or less the same way as a hot water boiler, but converts water into steam before sending it through to your radiators and baseboards.
Getting more from your boiler
If your baseboards aren't getting warm, check to see if the damper is open, and make sure the bottom of the unit isn't blocked by heavy carpeting. For steam systems, check the boiler's water gauge; low water levels can shut down your boiler.
Keys for all heating systems
Keep the area around your system as clear as possible.
Never store anything flammable near your heating system.
Keep vents, baseboards or radiators clear to maximize air flow.
Getting the most from your heating system starts with quality heating oil, delivered when and where you need it. Get yours from Discount Oil Brokers – join our family of customers today.