Keep Heating Oil In Your Tank During The Offseason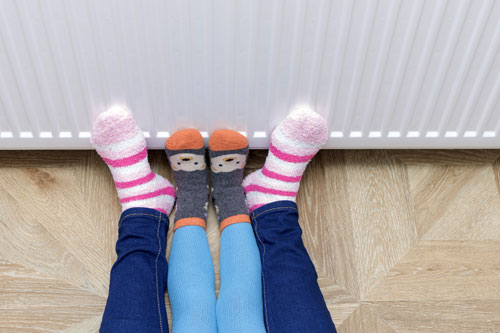 Despite the cool temperatures here in recent weeks, heating season is winding down in Southeastern Massachusetts and Rhode Island – which means it's important to prepare your heating oil tank for its well-earned time off.
One of the most important things you can do to get your tank (or any of your heating equipment) ready for the offseason (besides getting a heating system tune-up) is to make sure your oil storage tank is at least half-full.
Here's why you don't want an empty heating oil tank:
In the offseason, condensation is more likely to form inside an empty heating oil tank than inside of a tank that contains more fuel than air. The bacteria living in your heating oil LOVE the moist environment that this condensation creates; eventually, they will start to turn your heating oil into a thick sludge that can your jam fuel lines and burner nozzle.
Need a second reason to keep some heating oil along for the ride in the months to come? How about tank failure: the same condensation that led those bacteria to multiply in your heating oil can also sink to the bottom of your tank and corrode it from the inside out, eventually causing a leak that is difficult to see until it is too late. As you probably know, oil leaks can be extremely costly to remediate, especially if your tank is underground.
The bottom line: condensation build up in your oil tank is definitely something you want to avoid. When you order heating oil now and keep your tank at least half full during the offseason, you'll be taking an important step to avoiding that problem altogether. You'll probably also save some money, since heating oil prices are quite low right now and are often at their lowest point this time of year.
Need to top off your heating tank? We can help you with heating oil delivery in southeastern MA and RI. Contact us today to learn more, or to become a Discount Oil Brokers customer.
Please note: at Discount Oil Brokers, your safety and comfort are always our priority. Please see our COVID-19 Service Update Page to learn more about how we are working to keep you and our crews safe and your heating oil deliveries coming during this challenging time.