Heating Oil Delivery in Smithfield
Turn to Discount Oil Brokers for heating oil delivery to your New England home
Family-owned and operated for more than 35 years, Discount Oil Brokers is the place to be if you're looking for heating oil delivery in Smithfield or other areas in Rhode Island or southeastern Massachusetts. Find out more about ordering heating oil for your home, including COD delivery and service through our parent company, Wesco Oil.
EMERGENCY SERVICE: For emergency delivery or service, or if you smell gas, please call us immediately, at 401-349-4358. Please do not email.
See if your New England home or business is in our service area with the help of our ZIP Code search tool!
Office Information:
307 Farnum Pike
Smithfield, RI 02917
Hours:
Monday: 8:00 a.m. – 5:00 p.m.
Tuesday: 8:00 a.m. – 5:00 p.m.
Wednesday: 8:00 a.m. – 5:00 p.m.
Thursday: 8:00 a.m. – 5:00 p.m.
Friday: 8:00 a.m. – 5:00 p.m.
Saturday: 8:00 a.m. – 12:00 p.m.
Sunday: CLOSED
Get to know Smithfield, Rhode Island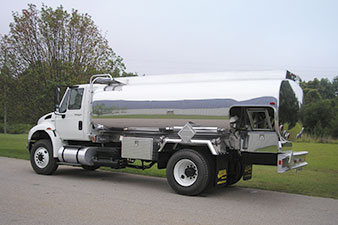 Smithfield is located about an hour southwest of Boston and less than 30 minutes northwest of Providence, Rhode Island. The community spans about 27 square miles and is made up of several sections, including Esmond, Georgiaville, Greenville, Mountaindale, Spragueville and Stillwater.
Residents and visitors alike enjoy many scenic walks and trails in Smithfield. They can choose from the following:
Connors Farm Conservation Area
Esmond Park
Georgiaville Town Beach, Dam and Gorge
Ken Weber Conservation Area at Cascade Brook
Mercer Lookout
Mowry Conservation Area
Stillwater Scenic Trail
Smithfield is home to Bryant University, which is among the top employers in the community, along with Fidelity Investments.
Customer Reviews
"Besides their great pricing, their customer service is awesome! They are very easy to reach when you have a question and won't hesitate to reach out to you when they do. The office staff is super nice and very accommodating!" —Paula A.
"Excellent experience. Price of oil was very good. Website made it easy to set up an account, and order and pay for oil." —John J.
When you need heating oil delivery for your home in Smithfield or the surrounding area, Discount Oil Brokers has you covered. Here's an overview of what we offer:
text updates from Discount Fuel Brokers
helpful, friendly representatives
Contact us today to learn more about reliable home heating oil delivery from Discount Oil Brokers in Smithfield and the surrounding area!